baritone-tears: nicolemwright: Jane Krakowski...
somethingbypuccini: Fifty Percent | Dorothy...
coldasaslab asked: FOLLIES who would you play and who would I play
Put a musical in my askbox and I'll tell you what... →
alittle-fall-of-rain: DO IT DO IT DO ITTTTTTTTTTTTTTTTTTTTTTT!!!
4 tags
4 tags
todieloved: violet-hilton: Since there has...
5 tags
1 tag
Me: there needs to be a tap battle between Sally and Phyllis. So they need to cast Sally and Phyllis who can actually tap.
Thomas: so...sutton foster and the reanimated corpse of Ann Miller.
Thomas: Donna, by the way, is keeping it tight
Me: Her vagina?
Thomas: Probably.
1 tag
Guys! I think I just found the official song for...
5 tags
Watch
alexandergold: Just amazing. I'm on board with Roseanne as a "surprisingly good actress." But then she says "Shirley MacLaine is right." Hmm…. Meryl. Drink your juice. I love you forever.
6 tags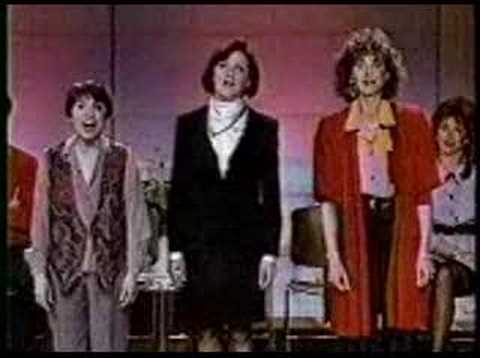 6 tags
15-yemenroad-yemen: Every time Beyonce changes keys in Love On Top, I become a little more gay.
6 tags
4 tags
awesomehostile: taaronwilliams replied to your post: -~Attention Everyone~- She'll remember EVERYTHING. Whenever I see the acronym HSAM, I always want it to say HAMS.
2 tags
Apparently I was a Bit of a Flirt This Weekend at...
These are the fucks I give: Apparently my boyfriend was a bit of a flirt too. He don't give no fucks neither. And frankly, we probably had the least amount of sex of everyone that weekend. OKRRRR??
3 tags
When Cecilia Bartoli sings Agitata Da Due Venti
whatshouldwecallopera:
4 tags
When my roommate tries to talk to me and I've been...
whatshouldwecallopera: i'm just like: Remember that time I watched all of Leontyne's farewell "O patria mia" with my boyfriend and another friend in the same room? http://www.youtube.com/watch?v=xGfP38nd-U0
2 tags
5 tags
IT'S MY BIRTHDAY TODAY!!!!!!!!!!!
PARTY CANNONS AHOY!!!!
5 tags
5 tags
5 tags
7 tags
2 tags
THEY'VE ADDED SEASON 2 OF MY LITTLE PONY TO...
And then when I could finally speak again: PARTY CANNONS AHOY!!!! It is a beautiful day for everypony.
1 tag
4 tags
So if you follow this Tumblr to any degree, I'm sure aware of a favorite hashtag of mine: #deadghost. Today my mom used it in a text message. INCLUDING THE HASHTAG. She is perfect.
6 tags
4 tags
4 tags
This RuPaul's Drag Race Reunion...
Seriously, I was eating Strawberry Cheesecake Ben & Jerry's. ALL HAIL THE QUEEN.
2 tags
celluloidlove: eva-duarte: something about jackie evancho really freaks me out. like everything http://www.youtube.com/watch?v=1qecULT01iE No seriously, EVERYTHING
6 tags
BREAKING NEWS: Murphy Brown Coming Back to TV? →
celluloidlove: tehblackbirdflies: missworded: imremembering: [Huffpo TV] Yyyyyyeeeeeeeeeeeeeeeeesssssssssssssssssssssssss!  MY FIRST FEMINIST HEROINE! WHAT WHAT WHAAAAAAAAAAAAAAAAAAAAAAAAT T'will be a Hello Dolly!-style homecoming.
2 tags
3 tags
8 tags
I Only Have 2 Episodes Left Before I Finish Season...
In the words of Britney Spears: "Gimme gimme more, gimme more, gimme gimme more."
4 tags
4 tags
10 tags
If I Made a Meryl Streep 4-Pack
It would have Death Becomes Her, She-Devil, Postcards from the Edge, and The Devil Wears Prada. And everyone would buy it.
6 tags
4 tags
Favorite Line in Veep
"How was Hallowes?" "Oh the usual: 'Selina. Hi. I'm melting. I'm melting.' " Julia Louis-Dreyfus knocks that one out of the fucking park. And that sentence is so funny, that the one right after—"She is such a fucking bitch."—doesn't even really matter. VEEP. So good.
6 tags
4 tags
My Friend Jonathan and I Didn't Even Realize What...
It wasn't until Cheryl actually DESCRIBED her perfect day that we remembered, "THAT'S TODAY!!!" (for the record, in Chicago today, you needed a light jacket AND an umbrella for the five minutes of torrential downpour around 6:00) Anyway, I love this damn movie. But I noticed something this time around. Benjamin Bratt's Agent Matthews is maybe the worst romantic...
4 tags
5 tags
9 tags
So Wait.
I made a mini pizza and a small salad for dinner. And now, post-Open Mic at Davenport's, I'm cooking a Digiorno pizza, as well as eating one of the two pints of Hagen Daas I bought? This is definitely putting me in contention for the Fat Ass Olympics. #sorryimnotsorry Also, I'm watching My Little Pony: Friendship is Magic, because I have fully transitioned from male to...
If this Taylor Swift-Joni Mitchell biopic actually...
Because when I think Joni Mitchell, I also think, "singing Lisa Frank sticker." ANGEL KITTEH CULD DRINKZ CASE OF U AND STILL BE ON ITZ FEETZ.